---
"The Legacy of Jiraiya and the Woods of Winterton"
​ is the first book in a series I've been working on since early 2007."

In a world where Myths and Legends reign, where gods and demons walk the land, and where religion was born; a prophecy has begun to unfold and a legacy must rise up and fight if anyone is to hold out hope. In the land of Thondoon, kingdoms thrive, magic lives, creatures roam and doorways to another world creak open.

​ The Legacy of Jiraiya and the Woods of Winterton is the first installment in a series where a vast mystical world of creation is being challenged by the void of destruction that threatens to wipe out the world as they know it. After an otherwise normal day, Mount Kronos; the peak of Thondoon and the world; is broken and crumbles to nothing more than rubble. Picking up from the destruction; Boone, a formidable warrior living in early retirement, must set out to discover the truth and defend peace in the land.

As he gathers friends and allies to uncover the truth behind the prophecy, he'll also have to gather his courage as he slowly finds himself getting closer to the very woods that terrorized him into early retirement.

​ Can he overcome his fears in time to protect all that he loves, or is it already too late?

​
Powered by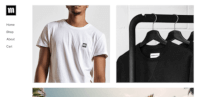 Create your own unique website with customizable templates.